Olex2-1.3: 1st anniversary!
---
Olex2-1.3 should now be the only version of Olex2 anyone is using.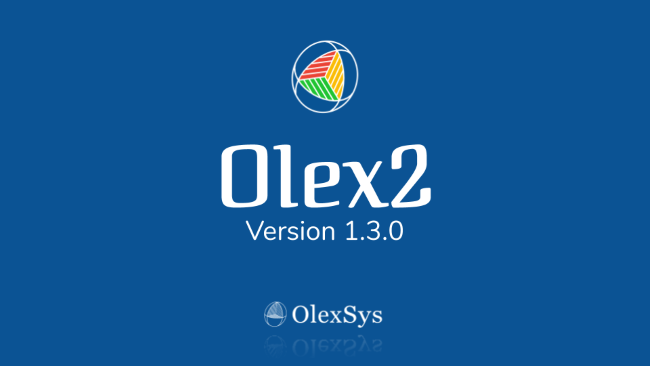 About a year ago, we relased v. 1.3 of Olex2. By now, this is the version that everyone can safely use. So: if your splash screen doesn't look like this, then it's time to update your version of Olex2 to this latest version.
By the way, your existing versions of Olex2 will not be affected by this update at all, and will just keep working! More about versions can be found here